Here is an article in which the real problem is not spoken. There is an understandable reason to not speak the key nasty word..... it would cause panic in NYC,
READ THE ARTICLE
THIS ARTICLE MAKES IT CLEAR THE PASSENGERS WERE SICK BEFORE THEY BOARDED IN THE UAE
Now, the plot thickens. Here is a cholera scare from Algeria by the airlines to France.
SEE THE ARTICLE HERE
In both New York City, and in France, I would doubt if the health care and emergency workers were vaccinated for cholera. This means that they will be likely infected. Also, the Emirates plane had estimated 100 passengers ill according to the pilot. Only ten were taken into quarantine. If either, or both, planes were carrying cholera infected passengers, it is now certain that the cholera will be spread to other people in the USA and France.
So, was it really cholera as your cynical editor suspects?
CHOLERA EPIDEMIC NEXT DOOR TO MECCA IN YEMEN ONGOING
Cholera outbreaks are currently occurring in many countries especially in the Horn of Africa and the Gulf of Aden, including Yemen, Somalia, and Ethiopia. Outbreaks are also reported in the Democratic Republic of the Congo, Kenya, Tanzania and Nigeria. All of these nations have huge Muslim populations, and the Hajj this year was from August 19-24. Thousands of Muslims from these cholera infected nations would by in Mecca for the Hajj. Saudi Arabia claims they are diligently trying to prevent this, but the Saudis also are highly motivated to help Muslims get to the Hajj. Islam has always put health and life second after zeal and hubris.
SEE REPORT ON CHOLERA AND OTHER DISEASES WORLDWIDE HERE
See cholera on page 4.
Could the passengers have had the MERS virus?
SAUDI ARABIA, WHERE MECCA AND THE HAJJ ARE, HAS MERS ENDEMIC AND CANNOT ERADICATE IT.
The MERS virus kills slower than cholera, but cholera is easier to treat than MERS. Cholera can kill an adult in 24 hours after symptoms appear, and a baby can easily die in 8 hours after presenting symptoms.
SEE MY ARTICLE ON PRECAUTIONS AND SELF-CARE ON MY ONLINE JOURNAL
How do we recognize MERS and cholera?
MERS- Severe flu like symptoms. If it seems serious, DO NOT hesitate to go to ER to be checked.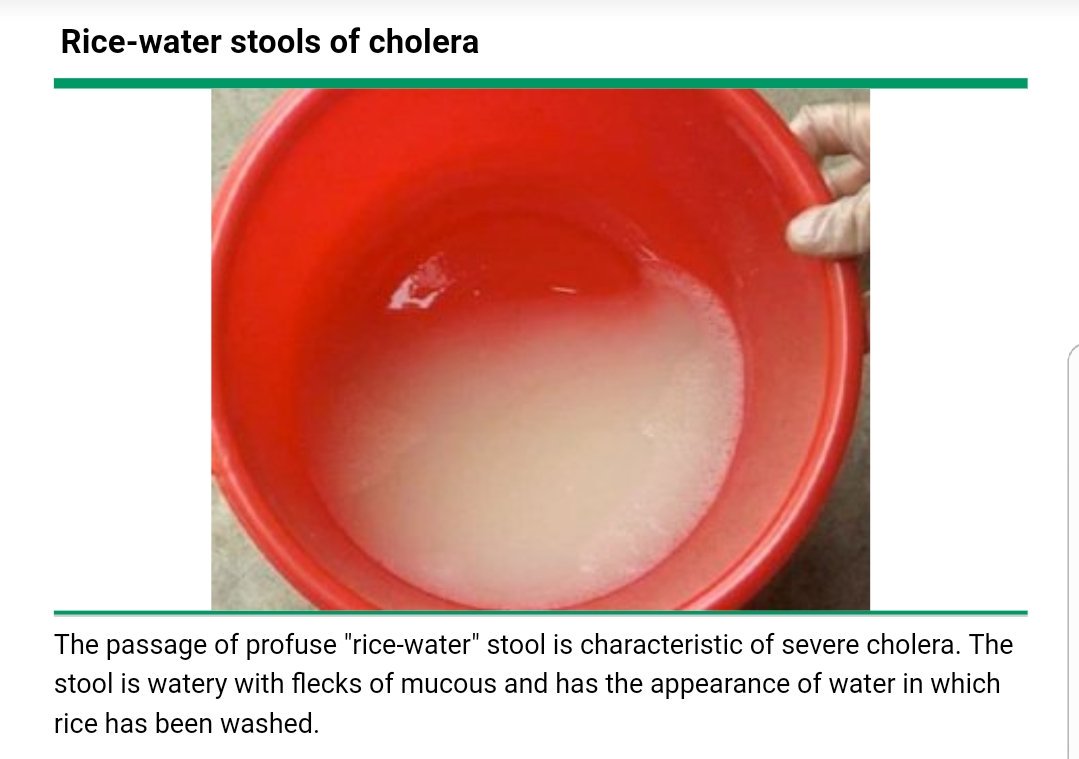 Cholera- Flu like symptoms, but the way you KNOW it is cholera is that the victims stool will be nearly all water and will be white. The photo is unpleasant, but you need to know that this is a deadly disease and will kill you if untreated. The victim will be having diarrhea nearly constantly. If you hesitate at all, they could die of dehydration. Give them water if they can keep it down. Do not try to self-treat with cholera. The patient MUST have IV saline water and antibiotics. If you get them to ER soon enough, and if your ER is not totally stupid about cholera, the patient can be saved in rather short order. If someone in your home gets cholera, YOU ARE INFECTED ALSO. Seek treatment at once.
If cholera breaks out in your area, especially New York City, get vaccinated for cholera. Some of you know I am a serious skeptic about vaccinations, but NOT with cholera. The vaccination will save your life if you get with infected people. Do not let doctors of medical staff try to talk you out of the vaccine if you have reason to believe you are at risk. If they still refuse to vaccinate you, tell them you are traveling to the Congo.
PANIC ATTACK: If your baby or young child suddenly has very frequent white or very pale yellow diarrhea, go to ER at once and tell them you suspect cholera. If you wait even over night, the baby will probably die from dehydration. Cholera is strangely a very fast killer, but it is also a relatively easy virus to stop and save the patient. The same applies for adults.
Do not wait
If the poop is white.
In this ongoing travel situation with the Hajj and Muslims, I would add the following to my precautions listed at the link to my journal above:
1. If you are a Muslim and know anyone who went on the Hajj this year, I suggest you stay away from those friends and their friends for another four weeks to see if anyone in your circle of friends gets sick. If someone does get sick, DO NOT VISIT THEM to comfort them. You WILL get what they have. Both cholera and MERS are easily passed in the air.
2. If you live in New York City and are a Muslim, you might want to skip the mosque gatherings on Friday for four weeks to see if you hear of any Muslims in NYC becoming ill.
3. If you are a non-Muslim, and you have Muslim friends who have been on the Hajj, including friends of friends etc, stay away from that circle of Muslims for another four weeks to make sure someone in that group does not get cholera or MERS.
This is not racial of religious advice. It is purely based on epidemiological considerations.
I must, however, add a caveat on Saudi Arabia and the United Arab Emirates. These Arab nations have a high tolerance for letting people they do not care for die. Saudi Arabia, during the last couple of years, has bombed all of the hospitals, market places, and water supply of The Yemen, the nation on their southern border. Saudi Arabia has been helped to do this by the USA, President Obama in particular supplying Saudi Arabia with the arms to do it. Saudi Arabia wants all of Yemen depopulated so they can take it over, and thus, they destroyed all the medical help now needed for the cholera epidemic in Yemen.
The Emirates, for centuries, have been ruled by leaders who have no qualms about letting people die if it serves their purposes. This explains why a decision was made to let sick people board the plane in the UAE against international air travel rules. The sick passengers should have been quarantined in the UAE. Instead, someone there made the decision to send the sick people to America. This is how the UAE thanks America for our help to them.
Add to this the problem of the US Government to instantly deny anything is wrong in potential epidemic situations. This is old history. Denial is the order of the day with the CDC and the State Department. Even Trump will easily be convinced to cover up any danger to prevent panic. Admittedly, it is horrific to contemplate NYC in a cholera panic, but how many people will now die from being infected by the 90 sick people allowed to leave the plane and walk into the city or transfer to other flights?
Also, see my article on PANIC AND HOW TO DEAL WITH IT on my online journal.
UPDATE 09/07/2018 THE BEAT GOES ON
I told you the CDC would cover up anything really frightening, and I believe that is now possible. There is a second and third arrival of sick people, now in Philadelphia. A flight from Munich and one from Paris. The Paris flight may have included transfers from the flight from Algeria mentioned previously in Paris.
READ THE ARTICLE
The CDC will never tell the truth if cholera or MERS is involved. These are the people, along with the President and Surgeon General who covered up AIDS for nine months in the early 1980s and lied and lied about it.
So, nothing has changed for me. I anticipate that we will hear, by the grapevine, that cholera is in the USA. Consider also, cholera is in Mexico, and the border leaks like a sieve. So, we may soon have our own Third World epidemic, and "Make America Great Again" could come to a fast end.
The bottom line? No fear, my friend, but DO take precautions for a while until all the Muslims get home from Mecca.