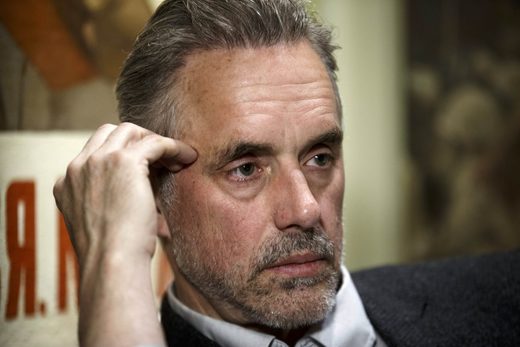 Jordan Peterson explains why evil seems more with us than good.
In society, when talking with people in the market place, the barber shop, or in political discussions, the subjects which dominate are all about how bad things are getting. This is universal. The media exacerbates the thing by headlining bad news and disasters. If you feel I am being too broad in my observations, consider how often YOU have dropped into talking about the evil in someone else or in some group in society.
Again, in the Lord's Church the same is true. People, and especially pastors, easily slip into descriptions of evil and Satanic things going on around us. Try preaching a series on Heaven and the blessings of eternity for the believer while the pastor across town is doing a series on the Great Tribulation. You will have several members abandon you until you get back to exposing cults or talking about sin and wickedness.
I have seen people in churches I have been involved in who gave their whole attention in life to destroying the church. One man was very active in his church, doing missionary trips to Central America to take supplies to missionaries. He also smuggled exotic birds back into the US to sell. He finally got caught, and his image of a zealous Christian was totally destroyed. He turned in rage on his home church, started filthy rumors about the pastor, and came close to being killed by people he tried to destroy. God took his wife with cancer, and the man soon died of cancer as well. All through this era he was writing books on Christian victory and promoting them online.
You may find it hard to believe that story. I believe it because I was attacked by the man online, and men who saw his writings on Christian victory helped him attack me. My offense to him was, in his mind, that I did not help him destroy Dr. Peter Ruckman. Perhaps someone reading here, who hates the memory of Ruckman, will give that wretched hate of theirs a second thought. Things are not what they always seem.
How does so much evil seem to crop up over and over in Bible believing churches. I refuse to give Satan all the credit for it. I believe the human heart is more evil than that of Satan himself. Here is my proof text for that:
Jeremiah 17:9 The heart is deceitful above all things, and desperately wicked: who can know it?
Meditate on this, fellow believer, as you dabble in porn or some other evil attraction.
Why is it that evil seems to be with us more than God himself sometimes? You do not like my question do you? Well, there is a reason for this strange reality. And, do not tell me that you see more evidence of God than evidence of evil.
The reason for this is that evil is right there in front of us every day. Hell, and the works of Satan, are the largest part of world history. The Holocaust is real and can be felt by just reading a book written by a Holocaust survivor. Heaven can only be defined and understood by faith in the Word of God and the descriptions of what Heaven will be like.
After this discussion in the video, Jordan Peterson talks about the ongoing hate and rage being promoted for anyone who will not submit to the redefinition of gender in society. This is an evil which is building up to a virtual social war around the world. I see the day coming when all societies will be divided in cultural civil war over the myth of multiple genders.
Romans 12:17 Recompense to no man evil for evil. Provide things honest in the sight of all men.
18 If it be possible, as much as lieth in you, live peaceably with all men.
19 Dearly beloved, avenge not yourselves, but rather give place unto wrath: for it is written, Vengeance is mine; I will repay, saith the Lord.
20 Therefore if thine enemy hunger, feed him; if he thirst, give him drink: for in so doing thou shalt heap coals of fire on his head.
21 Be not overcome of evil, but overcome evil with good.
If there is no Heaven, no God, and no message of hope and love, who
invented this world? It is unimaginable that this Hell on earth could exist without an alternative. If there is no God, then we humans are, at the pinnacle of our alleged evolution, beyond description and indescribably evil.