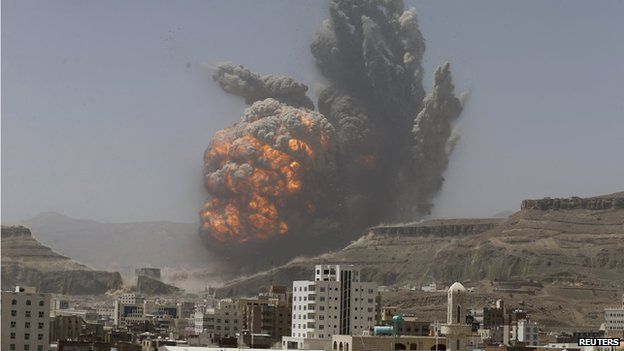 President Trump has just signed off on selling more bombs and enhanced missiles to Saudi Arabia to use in the total destruction and genocide of Yemen. There is NO way Trump could have been innocent in doing this. He knows very well that the Saudis have made a waste land of Yemen.
READ THE ONGOING STORY HERE
As far as I am concerned, Donald Trump is a murderer. He is facilitating the slaughter of millions of people, either by direct bombing, or by starvation.
If Trump will do this to the people of Yemen, what will he do to people in the USA whom he decides are undesirable?
Move over Adolph.