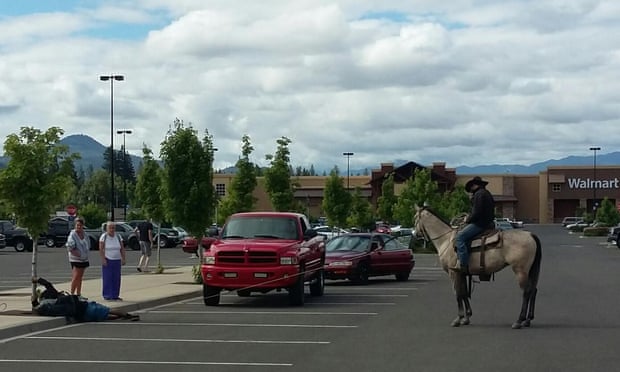 The story speaks for itself.
READ THE STORY HERE
You just thought cowboys were a thing of the past.
Now, you Liberal Democrats, in sympathy for the Mexican, will want to agitate to get laws passed making it illegal to go to Wal-Mart with a horse in your trailer. It simply is not fair for Mexican thieves to be caught in such a humiliating manner.