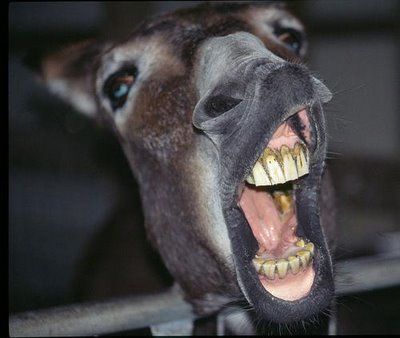 This is what is now making Democrats move to Trump. The fast talking liars and thugs of Hillary are simply making up a Marvel Comic story about Hillary. Frankly, if I had a choice of backing a jack ass on an Oklahoma farm or Hillary for President, I would choose the jack any day. Jack asses are gentle, have a great memory, never lie, and keep the grass short. Furthermore, jack ass manure is far more useful on the garden than Democrat lies.
WATCH THE TALKING HEAD WAFFLE AROUND AND LIE LIE LIE


Well, Hillary is not a roaring attraction in Texas. Texas are not impressed with promises from insiders who never deliver to "we the people."
READ HOW MANY TEXANS SHOWED AT THE AIRPORT


Meanwhile, Washington DC is having an epic snow storm. What a blessing. This will stop the Wayback Machine from driving us into chaos nationally for a few days. Any relief is much appreciated in the hinter lands.


VIRUS:
Zika virus is terrifying, but only if you travel to Central of South America, and then only if you are pregnant. Finally, a horrifying virus you cannot get if you just stay home in Kansas.


DEW CREDIT MUST GO TO HAARATZ NEWS AGENCY IN ISRAEL FOR SHOWING THE WORLD HOW EVIL ISRAELI POLICE ARE
This is the attack of the Israeli Police on an Eritrean citizen seeking asylum in Israel. He was mistaken for a gunman who had opened fire on the public earlier. This is where police hate goes, and it can come to America. The exquisite hate of Israelis for their enemies causes them to become animals no different than their enemies. With the divides in American culture and society widening, this will happen here if something is not done to stop it.
This is another case of insane diplomacy by the Obama administration. This country is making enemies all over the world, and now Israel is our new enemy. We must assume that Imam Barak Obama has launched a diplomatic Jihad against Israel because he hates Jews in general. This is why a Republican, ANY REPUBLICAN, would be better than a Democrat, ANY DEMOCRAT, in the White House.


TALK AT DAVOS ABOUT WORLD CLASS JUBILEE OF DEBT FORGIVING
This will benefit big banks and corporations, and "we the people" will lose our shirt. The man talks about helping us get used to losing our shirt by claiming that the world will go to hell in a hand basket if the big debtors are not forgiven. The unspoken point is that property values will tank, and deflation will come and destroy thousands of small businesses. This is NOW HAPPENING to the oil industry.


MEANWHILE, BACK ON THE RANCH
Here in the Hill Country of Texas all is well. Our Governor has read the riot act to Washington again. He has instructed state retirement funds not to invest in Iran, thus keeping Texas sanctions against Iran in place in spite of Obama's lifting of sanctions yesterday. Also, Gov. Greg Abbott has visited Israel where he made Texas' policy on trade with Iran clear to Prime Minister Netanyahu. Bibi must have been charmed by our man from Texas.

Texans like to think that, after secession, the Republic of Texas will be a good ally with Israel and a fine enemy of Islamic insanity in the Middle East.


DEAL WITH IT