This is the son of a preacher man, folks.
He is using threats on potential voters, and the threats where based 100% on untruths.
If this is the best "Christian" we can come up with in this election, then we have a terrible choice of which devil we want in the White House.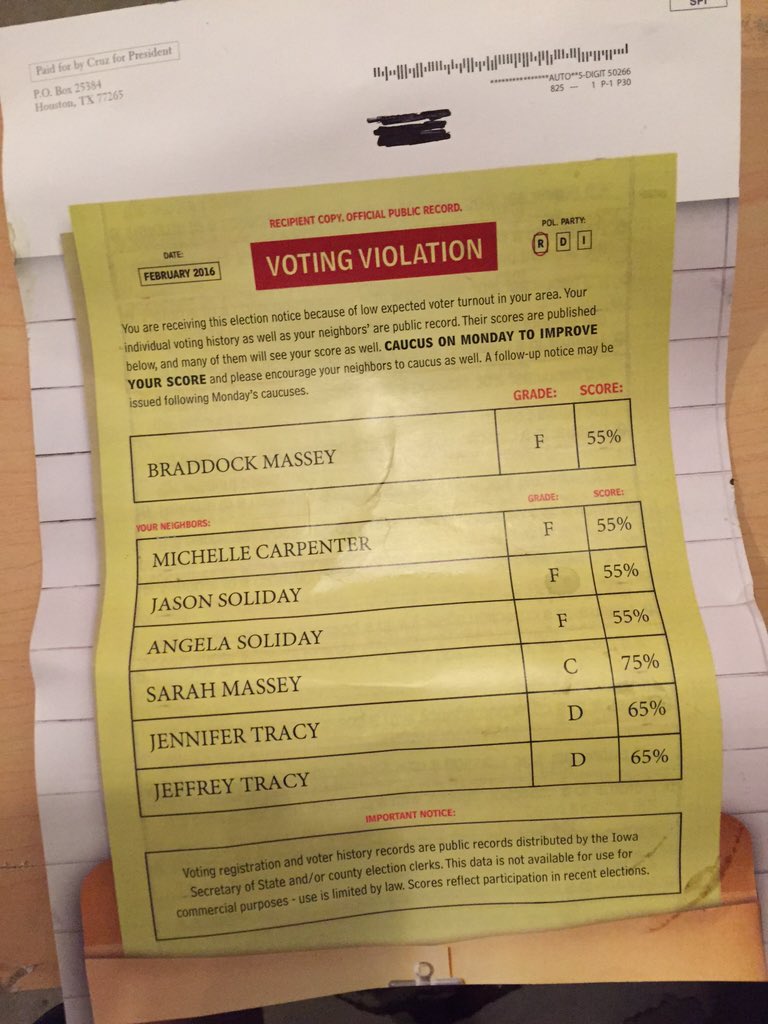 I do not want to hear Cruz again quote the text in II Chronicles 7:14 about "my people which are called by my name humbling themselves and prayer and turning from their wicked ways." Cruz is a flaming hypocrite. The religion of Cruz is campaign religion.
The worst of this is that Cruz is one of our boys here in Texas. Bah.
READ ABOUT TED'S TRICK ON THE IOWA PEOPLE
PROOF CRUZ SHOT MYSELF IN THE BELLY
IN FRONT OF THE FRONTIER DELI
THE SONG FITS WELL
The whole tone of the email was that Ted Cruz is watching you, or worse, he will fink on you and turn you in to some official force who will destroy you publicly. Double BAH.
The cop stops you, and says, "Sir, I could write you a ticket you know. But, I will show mercy this time if you promise me you will come to a full stop from now on at that stop sign back there." Same coercion as Teds trick.
DUSTY SPRINGFIELD WANTS YOU TO
VOTE FOR THE SON OF A PREACHER MAN
For the record, as found in my previous blog post, I am now very suspicious that Donald Trump is a shill for criminal forces, or worse. His heritage of living on the edge of crime all the time predates him by two generations.
READ IT FOR YOURSELF
Feel free to check out the author's amazing bibliography.
Once again, I will not be voting in the coming election. I will not be forced to choose between the devil, a dog, and a thug.

UPDATE:
Ted Cruz is playing the Evangelist card. Again, in view of his tricks on the voters with the email, including subtle threats, it becomes clear that politicians are not good preachers.
READ ABOUT THIS
Furthermore; Jesus Christ did not die for the United States of America. He died for PEOPLE, one by one. God is not an American, and this country was not founded by Bible believers. They were all self-confessed Deists and had no persona faith in Jesus Christ other than John Adams.
Oh, they talked about God all right, but they were Freemasons and adulterers in some cases, and they were rebels against the king of England. God nowhere in the Bible condones rebellion and even calls it the same as witchcraft.
So, this call for American Christians to save America is Preterist Reformed rubbish. In the past history of the USA, when the salt of Bible teaching was dominating, it was because preachers and godly men preached in the churches and in public, and God sent revival. When religion enters the political scene and national government, history tells us that the rulers become very evil and tyrannical, and of course, all in the name of God. Witness Adolph Hitler.
So, Ted Cruz and you are not going to rescue America. Only repentance on a mass scale will prevent God from destroying the USA, and the top priority on the minds of Ted's alleged Christian mob is one thing- guns.