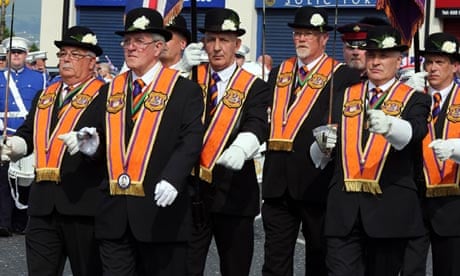 So, what's new?
The background color, ORANGE, is the color of Protestants like Donald Trump, the Scottish Presbyterian. This must make the Pope green with envy.
The Popes of the Whore of Rome, for hundreds of years, have stomped all over national politics in France, England, Spain, the Netherlands, and all over South America. The Jesuits, of which Francis is one, are notorious for their political intrigue and murders of world leaders.
Thus, it is refreshing to see Trump thrash the Pope right back. This makes me wonder if, indeed, Trump IS a Christian after all. The potty mouth is troubling, but any man who kicks the Pope is my friend.
Watch the video:
I remind all your Catholic soft heads........................
THE VATICAN IS SURROUNDED BY A WALL!

Try to climb that wall and get in. The Swiss guard will have your posterior in the slammer in minutes. Then, you will be handed over to the Italian police, and they will give you double portions for your blasphemous efforts. You see, trying to sneak into the Church by the wall or the back door is a moral sin in the Vatican.
So, I believe the Pope has polarized Catholics on this one. Thousands of Catholics around the USA are totally convinced that this Pope is the Antichrist of the End Times. This will drive them to Trump, the Presbyterian. And, he sunk the Armada.
WHAT A HOOT
Just when I think Trump has run out of acts, the Pope comes to the circus and enters the big top to shake things up and make Trump look even more interesting.
We at Balaam's Ass Speaks Blog want to award the Dead Skunk Award to the Pope for his rabid skunk scented trick on The Donald. May Donald rage on and defy His Hellish Father.



GO DONALD
Regarding the wall......
PAPA CONTRA MURUM NAVIGATE