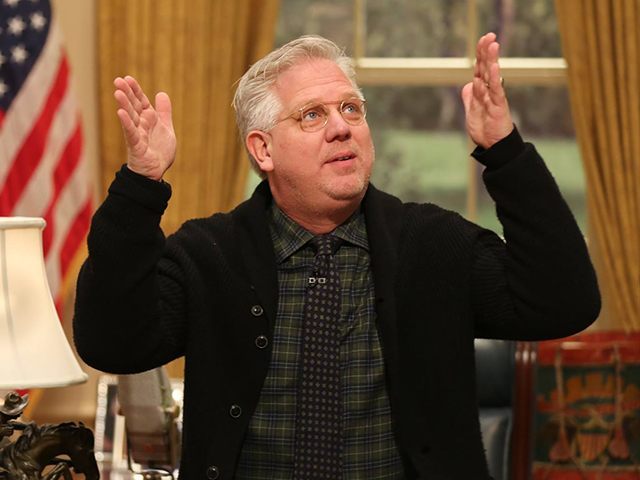 Glenn Beck will be fasting on Monday for the destiny of Ted Cruz.
READ THE STORY
Ted Cruz played two dirty tricks in the Iowa Primary, and there are stories of more tricks since then. This man hits below the waist, and then the next Sunday he is "preaching" in some church, campaigning in the Church house.
Well, Cruz NEEDS the Mormon Bastard Son Glenn Beck.
I say bastard advisedly:
Hebrews 12:8 But if ye be without chastisement, whereof all are partakers, then are ye bastards, and not sons.
Glenn Beck joined the Mormon Church a few years ago, and he has only prospered. Thus, I have to declare him to be a spiritual bastard son, and he is the LAST beggar I will join with to fast for anything.
Beck believes the following:
"What we are, God once was;
What God is, we shall be."
This means Beck fully believes he will be a god in eternity, and he and his wife, like his god now, will be having perpetual copulation making spirit babies to populate their very own personal universe and earth.
Beck believes that the god of Mormonism was once a man who was born to human parents on another planet, grew to manhood, lived out his life being obedient to the laws and ordinances of the gospel presented by the god of that world. Upon his death and resurrection, he was judged (by his god) as being worthy for godhood. The Mormon god was raised to his godhood and sent with many goddess wives to a planet near the great star, Kolob, somewhere in our present galaxy. There, this god and his wives began procreating; or physically begetting spirit children. We here on this planet are each the offspring of this god and one of his goddesses in this pre-existent Mormon world.
Beck believes there are many gods, just like the Hindus.
Beck believes that God is in bed right now with either Mary or Eve, and this wife of God is a goddess.
Beck believes Jesus was married to Mary Magdalene and that Jesus may have had other wives.
Beck believes that the Trinity is three individual gods.
Beck believes that the Holy Spirit is a man, and as a man, with human copulation, he impregnated Mary.
Beck believes that Jesus is the younger brother of Satan, and that Jesus ripped off the office of Savior from Satan.
Beck believes that Black people are the fallen souls of angels who refused to fight for and defend God in eternity past.
Beck believes that the Bible is so corrupted that virtually every verse is unreliable, according to his leader Brigham Young.
Beck believes there are three levels of heaven, not just one. Beck believe I will go to hell for telling you this wretched stuff, even though everything I tell you is accepted Mormon teaching.
Beck believes that the death and resurrection of Jesus Christ cannot cleanse us from sin. We must pay for our sins by our works.
Beck believes that coffee is evil.
Beck is not a wayward Christian..... HE IS A PAGAN WITH AN ALIEN RELIGION HATCHED BY SATAN AND ANOTHER SPIRITUAL BASTARD NAMED JOSEPH SMITH.
Right, this is the Smith who committed fornication and said he was doing God's work, and the good folks in Illinois killed the bum.
So you now know the man who is calling for fasting Monday for the backslidden creep, Ted Cruz.
You also know why I shall be FEASTING on Monday, AND drinking plenty of coffee.
I hate Mormonism with perfect hatred.
I hate Glenn Beck with perfect hatred.
I pity the loser Ted Cruz who runs to Salt Lake City for aid and comfort.
HATE?
Psalms 139:19 Surely thou wilt slay the wicked, O God: depart from me therefore, ye bloody men.
20 For they speak against thee wickedly, and thine enemies take thy name in vain.
21 Do not I hate them, O LORD, that hate thee? and am not I grieved with those that rise up against thee?
22 I hate them with perfect hatred: I count them mine enemies.
23 Search me, O God, and know my heart: try me, and know my thoughts:
24 And see if there be any wicked way in me, and lead me in the way everlasting.
My only concern, as was that of David in the Psalm, is whether or not my hate for the wicked, God's enemies, is fierce enough to please God.
Once again, it is my honor to give the famous Dead Skunk Award, issued to world class idiots by Balaam's Ass Speaks Blog, to......

Glenn Beck, the flaming heretic from Salt Lake City.


We regret that the Dead Skunk Award cannot be shared. We do not like the stink to be spread around carelessly. So, because Ted Cruz, Mr. trick-or-treat man, is not getting the most coveted award, we are giving him a consolation award in its place.
This is the Sweet Emma Award.

This award celebrates the work of men or women who play dirty tricks on other good people and, in fact, are being denied their wishes (Presidential jelly roll) because of their degraded behavior. Dr. Ben Carson and the people of Iowa are the ones Ted played his tricks on.