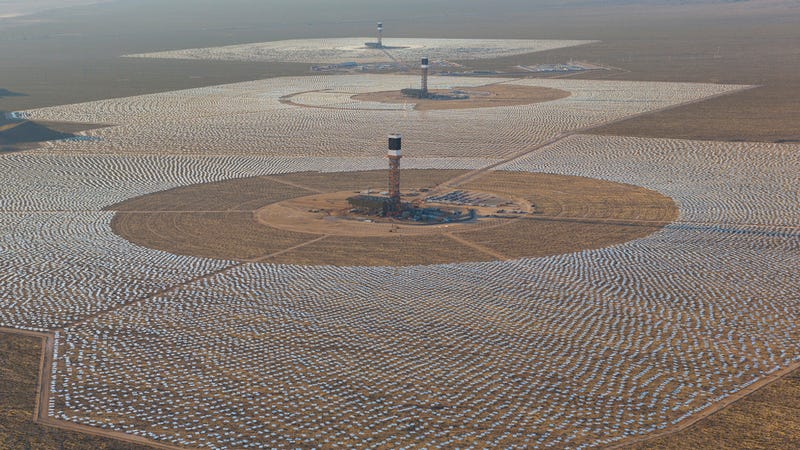 READ THE STORY, AND COME BACK FOR MY EXPERIENCE WITH THIS VERY SAME SOLAR PLANT
We lived in Yermo, across the river from this facility long ago when I pastured a church there.
Back in the 1970s this plant near Dagget, California, along the Mojave River, was only one array. It worked fine, and a friend of mine was on the maintenance crew of the plant.
But, one day three of the mirrors went rogue. They first lit brush on fire along the river, and then they moved in the direction of a horse ranch.
The mirrors cut the tail off of one horse, and they lit another horse's mane on fire. It was terrible, and we could smell the burning hair on the breeze coming from the ranch.
And, if you believe that story, wait until I tell you about the rattle snake that derailed a whole Union Pacific train one day. It really rattled the firemen who came to the scene.