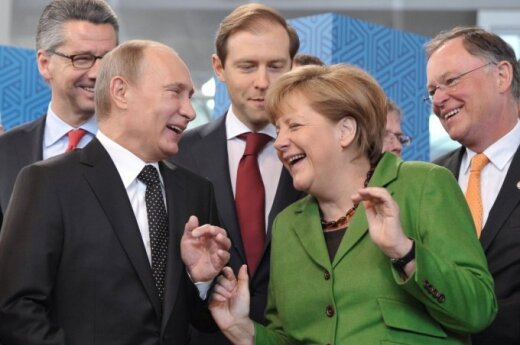 This is no longer happening between Putin and Obama. The last talks were between Putin and John Kerry, which means that for some reason Obama cannot talk to Putin.
SEE THE VIDEO HERE
The US is only talking about war lately. US officials cannot talk about peace. There is a rush to find an excuse to declare war on Russia. For this reason, and because Schroder and other Germans are screaming for peace with Russia, Merkel is kissing Obama goodbye, and the rapprochement between the EU and Russia is beginning.
That is my take.
Could I be wrong?
Of course.
But, the history of Europe and Russia, as well as the biblical prophetic discussions of Europe and Russia in the End Times, tell me that the US is on the way out of the picture.
This process could be punctuated at any point by an EMP over Nebraska. Putin will tell the world that they regret giving nuclear weapons to North Korea blah, blah, blah, AND, the Bible events will pick up and move forward. The USA will be back to 1900 or worse.